Go to the top of the class, Vitamin C: you've earned it. Vitamin C is one of the skincare world's all-rounders, boasting an impressive set of anti-aging benefits and leading some beauty experts to anoint it a Holy Grail. High praise indeed – but what is Vitamin C, what does Vitamin C do for skin, and what are the benefits of Vitamin C? Here's your need-to-know guide.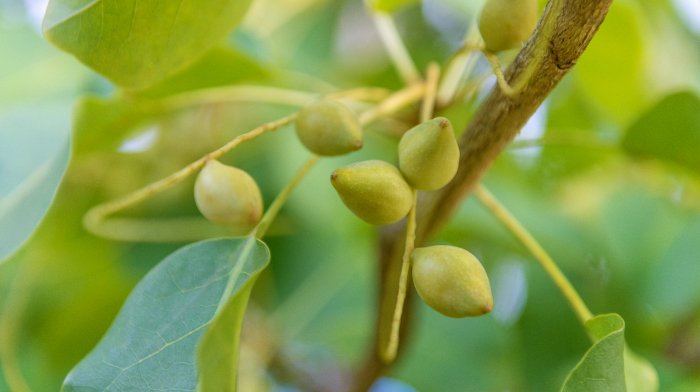 What is Vitamin C?
Vitamin C is a water-soluble vitamin that you'll find in many bright-colored fruits and vegetables (oranges are the most well-known example, but you'll also find it in broccoli, peppers, berries, and even potatoes). We need to get our Vitamin C fix from food, as the body can't synthesize Vitamin C on its own.
What does Vitamin C do for skin?
Vitamin C does a range of things for our skin, including protecting cells, maintaining skin health and reducing dullness and early signs of aging. Vitamin C is a powerful antioxidant, which means it helps neutralize the effects of free radicals – the molecules that damage our skin, causing inflammation. In doing so, Vitamin C can help to boost our immunity and even lower the risk of disease. In turn, the benefits of Vitamin C for skin include keeping our complexions looking healthy, glowing, and youthful.
What are the benefits of Vitamin C for skin?
The benefits of Vitamin C for skin include:
Reducing the signs of aging
Neutralizing free radical damage
Brightening skin tone and reducing pigmentation and dark spots
Balancing and protecting the skin's barrier
Age protection
One of the many benefits of Vitamin C for skin is its powerful antioxidant abilities that help to defend skin against environmental aggressors that cause skin to become dull, discolored, and prone to showing wrinkles. Vitamin C for skin works by helping to prevent damage as well as slowing down the rate at which it occurs. Vitamin C is also key to the formation of collagen, which is one of the building blocks of skin that keeps it plumped and firm.
Skin-brightening
Another benefit of Vitamin C for skin is that it can help inhibit the production of tyrosinase, which is an enzyme that produces melanin – the substance that causes our skin to darken and change color. As a result, Vitamin C serums and other products help to target redness and pigmentation, even out the skin tone, and reduce dark spots for skin that looks bright and fresh.
Barrier-building
Vitamin C also has a balancing effect on skin by helping it to retain water, preventing skin from becoming too oily or too dry. It may also help to improve skin's resistance to UV exposure, which makes a product such as a Vitamin C serum an excellent partner for SPF.
Why we need Vitamin C skincare
Consuming plenty of Vitamin C-rich fruit and vegetables is essential for our health. Unfortunately, these benefits are not able to make their way to the top layer of our skin (the epidermis), which is why Vitamin C for skin is so crucial. Leave-on formulations like a Vitamin C serum or moisturizer can penetrate this top layer, so they are more easily absorbed by the skin – allowing the benefits to go where they're needed most.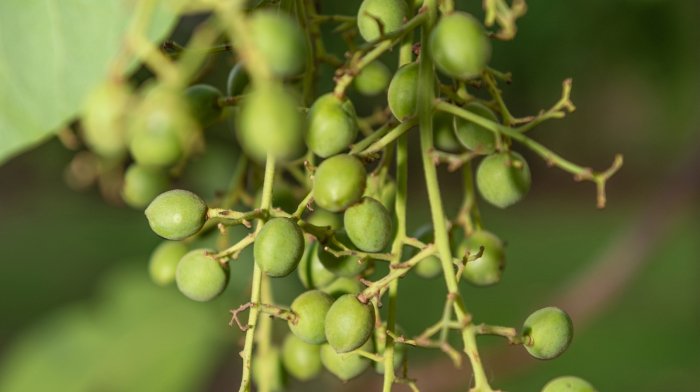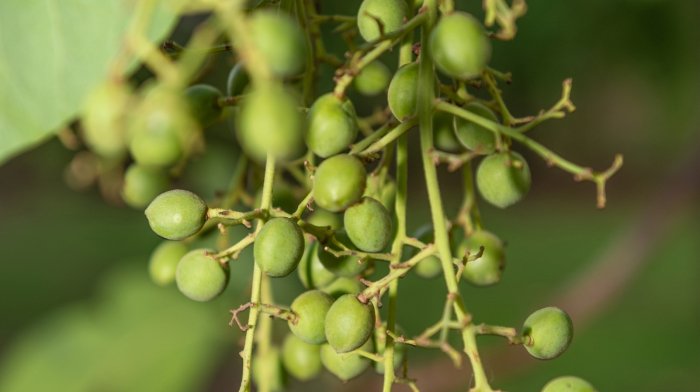 Natural Vitamin C vs Synthetic Vitamin C
Vitamin C can be synthetic (made in a lab) or natural (sourced from nature). Natural Vitamin C is the most bioavailable form of Vitamin C. Unlike synthetic sources, it is more likely to contain the full range of phytonutrients – such as bioflavonoids and enzymes – which help the body use the nutrient the way nature intended. To be stable for use in skincare products, synthetic Vitamin C is formulated with a low pH level, which can cause irritation – and some forms of synthetic Vitamin C, such as ascorbyl palmitate, can even be toxic. Products with natural forms of Vitamin C are more likely to be gentle on skin.
How to Use Vitamin C Skincare
Vitamin C can make a welcome addition to your skincare routine in a range of ways. In skincare, the most popular products that contain vitamin C are serums, but it's also commonly found in eye creams. While some active ingredients can only be used at night, vitamin C should be used during the day. Beauty experts usually recommend daytime use because of its free radical protection (which your skin generally needs more during the day due to pollution and UV rays).
The Best Natural Vitamin C Skincare Products
The best Vitamin C serum for luminous, dewy skin
Serums' low molecular weights make them ideal for delivering the benefits of Vitamin C to your skin. Glow Ritual Vitamin C Serum instantly illuminates while helping to protect against the environmental damage that leads to early aging – and it does this by harnessing a powerful natural source of Vitamin C, the Kakadu plum. Native to Australia, Kakadu plum contains up to 100 times the Vitamin C of oranges, helping to protect, plump, and brighten the skin.