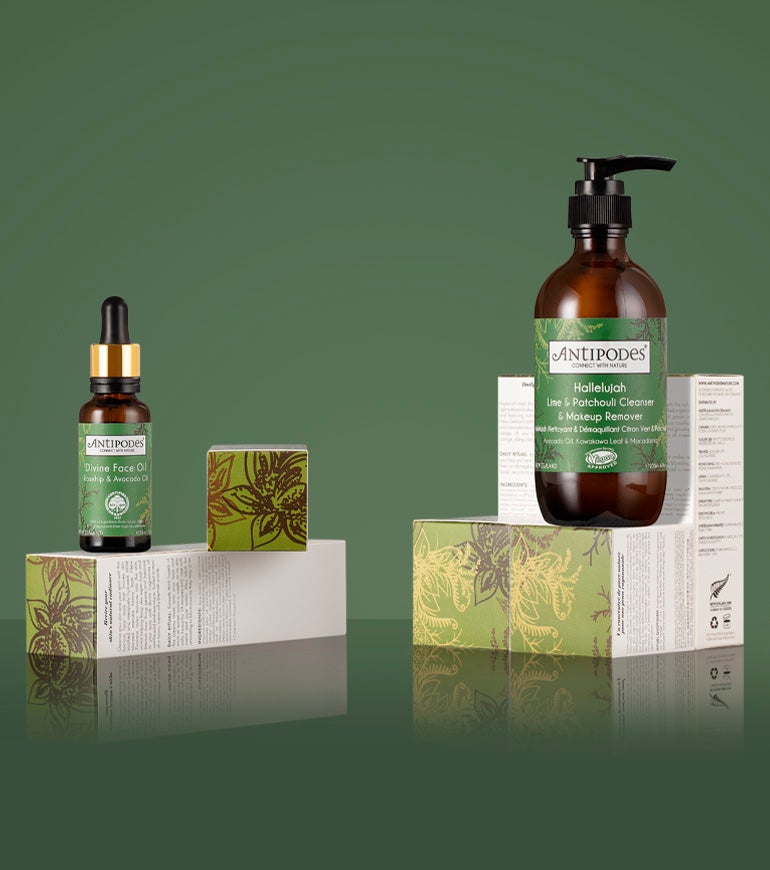 How well do you know your skin?
Answer three questions to discover your personalised green routine.
Our Skincare Philosophy
Like the fronds of a fern, every step of an Antipodes regime forms part of a holistic whole.
The foundation of clear, healthy-looking skin. Our cleansers do more than clear impurities and remove makeup – they leave skin softer, healthier, and more nourished than when they found it.
Purify and revitalise to give tired skin a new life. Used 1-3 times a week, these are products that offer a much-needed reset, and respite, from daily stressors.
Just like a sponge, your skin absorbs products better when it's correctly prepared. Our toners are facial essences that refresh, balance, and prep skin for the nourishing products that follow.
Highly concentrated formulations that target and treat skin concerns. Oil or water based, a few drops day and night give skin a boost and offer long-lasting benefits over time. Consistent use yields the best results.
Targeted formulas for gossamer-thin under-eye skin. Address dark circles, smooth fine lines and rescue delicate under-eye skin for eyes that look bright and bushy tailed.
Every skin type needs water - even oily skin. Our moisturisers powerfully boost moisture, reduce trans-epidermal water loss, and strengthen the skin barrier for enduring hydration. Working together, day and night formulations deliver round-the-clock care.

What would you like to target?
Shop our range based on your most important skin concern.

Our Bestsellers
Nature and science unite. Discover the formulas that are trailblazing a new niche in skincare.