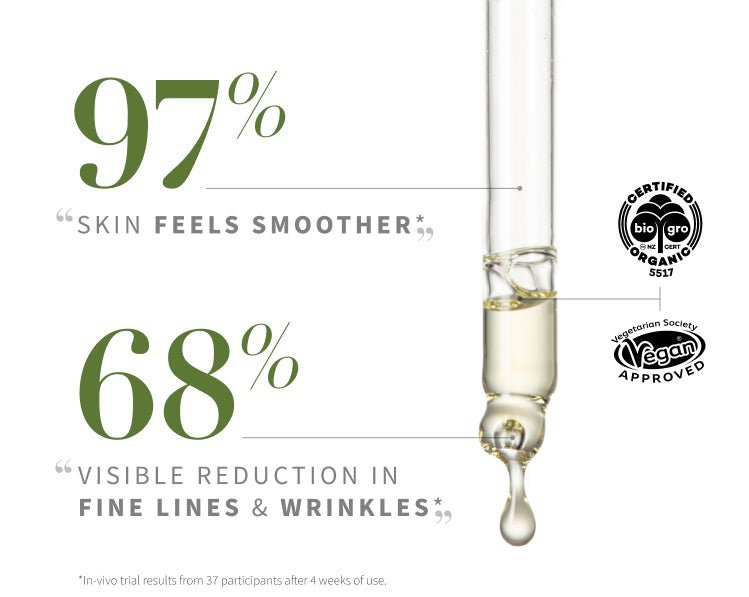 Powerful on signs of aging but gentle on skin, Eve Bio-Retinol Line Reduction Serum unites high-performance bioactives to visibly improve signs of aging.
SHOP EVE BIO-RETINOL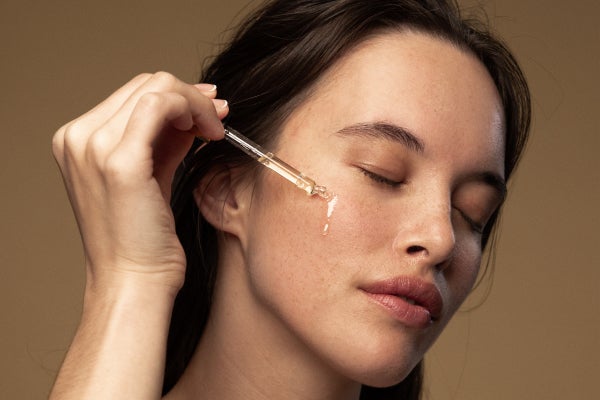 "I love this product. My skin looks younger and feels very smooth." Inga

"I had some fine lines on my forehead due to sun damage and these have almost disappeared." Mel

"This product is amazing! Skin feels very bright and youthful. Has a lovely texture." Melissa

"I have definitely noticed a difference in my skin, it looks and feels soft and smooth. I will 100% continuing using." Letitia
Eve Bio-Retinol: the source of smooth, radiant skin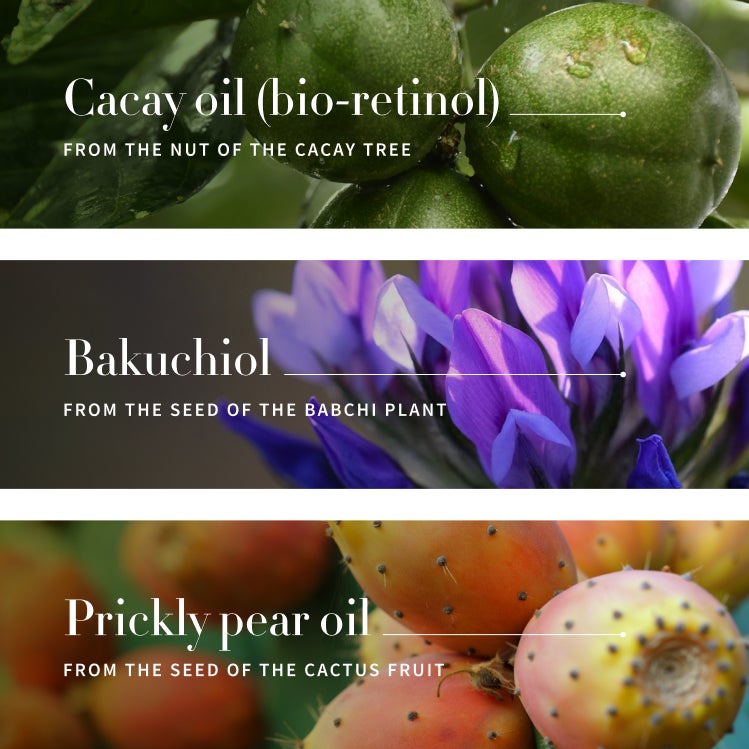 Smooths & firms
Cacay oil, a natural vitamin A, for skin that looks smoother and firmer.
Softens fine lines & wrinkles
Bakuchiol, a natural retinol alternative, fosters exceptional skin clarity. .
Plumps & protects
Prickly pear oil is rich in amino acids and protective antioxidants to nurture plump, fuller-looking skin.
SHOP EVE BIO-RETINOL
WHAT IS RETINOL?
A form of vitamin A and one of the most effective topical treatments to target signs of aging. In skincare, it's usually synthetic.
WHAT ARE THE NEGATIVES OF SYNTHETIC RETINOL?

Common side-effects include redness, flakiness, and increased skin sensitivity. Tolerance must be built up over time. Not suitable for use during pregnancy.
CAN RETINOL BE USED IN THE DAYTIME?

Synthetic retinol cannot be used in the daytime, because it increases sensitivity to the sun.
WHAT ARE THE BENEFITS OF NATURAL RETINOL?
Natural bio-retinols are safe for use any time of day or night. Natural retinol or 'bio-retinol' delivers the same anti-aging results as synthetic retinol, without irritation. Comfortable for use from day one.
IS RETINOL SAFE FOR USE DURING PREGNANCY?
Synthetic retinol isn't safe for use during pregnancy.
IS EVE BIO-RETINOL LINE REDUCTION SERUM SAFE FOR USE DURING PREGNANCY?
Eve Bio-Retinol is safe for use during pregnancy and breastfeeding. Always patch test first.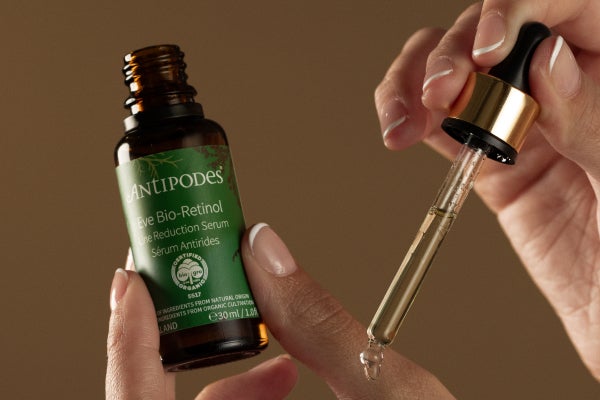 Eve Bio-Retinol: The source of smooth, radiant skin
THE BEST IN CLEAN BEAUTY, BACKED BY STRONG SCIENTIFIC RESULTS