Irritation, redness and an uneven skin tone are all symptoms of sensitive skin. To manage flare-ups and to keep skin calm, clear and balanced, it's essential to establish a consistent and effective routine that incorporates high-quality skincare for sensitive skin.
What Is Sensitive Skin?
People with sensitive skin are prone to redness, facial flushing and itchiness, and can also be more vulnerable to allergies. There are two forms of skin sensitivity:
Sensitive skin can be an inherited genetic condition. It usually occurs in fair skin (people with northern European ancestry), which has less pigmentation and a thinner epidermal layer.
Skin sensitivity can develop because of various cosmetics, environmental aggressors or a poor diet.
How To Treat Sensitive Skin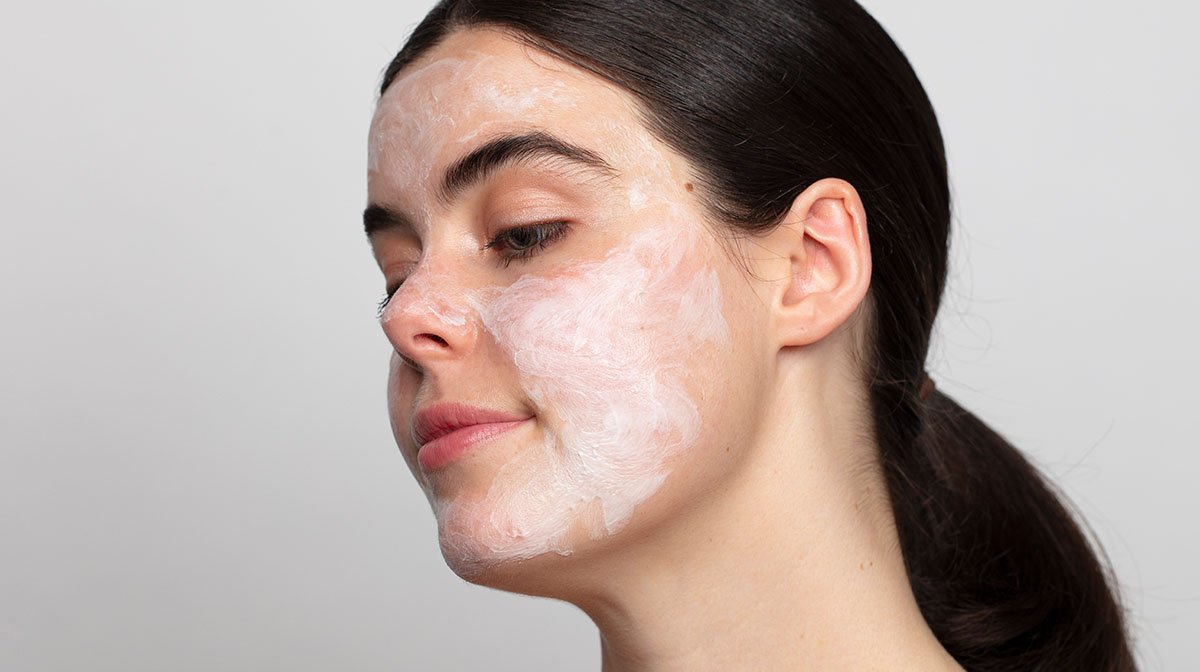 If you experience sensitive skin, you want to focus on a few key products. Instead, focus on three key aspects of a sensitive skin routine:  
Use gentle products that are compatible with sensitive skin 

 

Apply plenty of hydrating skincare 

 

Keep it simple, us

ing fewer products to avoid stressed skin

 
Once the skin has calmed a little, then you can introduce additional products to help nourish the skin and provide sensitive skincare, as well as any targeted treatments for other skin concerns. 
Skincare Routine For Sensitive Skin
1. Cleanse with a gentle face wash
It's important to regularly wash away the build-up of dirt and impurities on your skin, in order to prevent congested pores and irritation. Wash your face with a gentle cleanser that won't strip the skin of its natural oils every morning and evening.  
We recommend Grace Gentle Cream Cleanser & Makeup Remover. Dermatologically approved for sensitive skin, its blissfully creamy formulation includes antioxidant-rich Vinanza® Oxifend, nutrient-rich avocado oil and marigold bloom to gently yet effectively cleanse, freshen and soften your skin.
Top Tip: In the evening, we suggest double cleansing by using an oil-based cleanser before a face wash to effectively remove SPF and makeup.